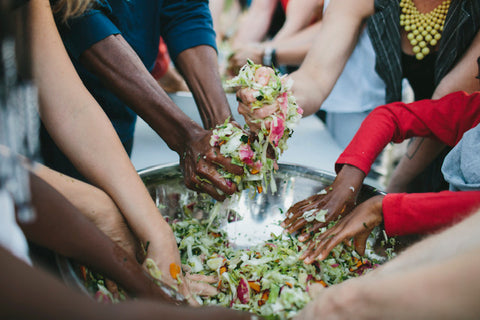 Learn to Ferment! Hands-on, in-person workshop
Learn the basics of vegetable fermentation and kombucha with Meaghan Carpenter, Co-Founder of HEX Ferments / Head Food Alchemist. We will talk about the history of traditionally fermented foods in our diets and the role they play in our health and well-being. Together we will make a vegetable ferment and review the process of making kombucha. Each participant will take home a jar of veggies to finish the fermenting process at home, along with a recipe guide.
All materials included, plus DIY fermentation kits and books for purchase. This is a hands-on course, be prepared to work with others and chop vegetables.
Classes will be held at HEX Superette on:
Saturday January 28th, 2023 from 9am - 11am  SOLD OUT!
Saturday February 4th, 2023 from 9am - 11am   SOLD OUT!
Please stay tuned, we'll release future dates as they become available.  Thank you and very much looking forward to the classes!
Class size is limited to 8 people.
No refunds or exchanges.
Pickup currently unavailable